AgencyBloc, the leading management platform for independent life and health insurance agencies, has acquired Radius
AgencyBloc Acquires Radius
We're excited to announce AgencyBloc has acquired Radius, a growing and innovative provider of sales enablement solutions supporting life and health insurance brokers.
This acquisition demonstrates AgencyBloc's strategy and commitment to being the leading solution provider for life and health insurance agents in the industry. Through this acquisition, AgencyBloc aims to provide a seamless and comprehensive solution that agents can use to automate both their front-office and back-office operations.

Have a question, click the chat icon below.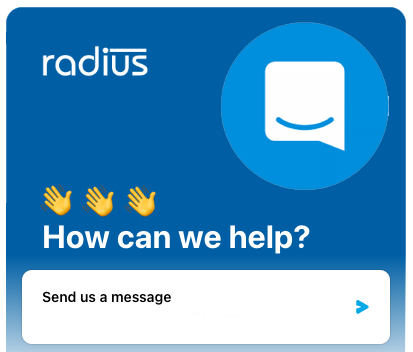 Key Features of AgencyBloc include:
Industry-specific CRM to manage prospects, clients, policies, carriers, agents, and more

Automated Workflow to streamline common business processes

Sales Pipeline to manage insurance sales processes

Unique Commission Module to track and process commissions, uncover missing compensation, and more
Read more in the full press release.
Who is AgencyBloc?
AgencyBloc is the leading Agency Management Platform, helping insurance agencies secure and grow their business with an industry-specific CRM, a unique commissions processing module, and an integrated marketing automation and sales pipeline tool. Headquartered in Cedar Falls, IA, AgencyBloc was founded in 2008.
Why did AgencyBloc acquire Radius?
AgencyBloc acquired Radius to complement the features and functionality in its existing platform with features that can further support agents' commercial activities. Radius brings a leading set of sales enablement solutions to life and health insurance brokers including lead distribution, texting, and innovative VoIP and call routing to automate agents' commercial activities. Together with AgencyBloc's powerful policy, client, and commission management tools, both solutions will be better able to support their combined customers' growth.
How does this acquisition affect existing customers?
We believe the combination of Radius with AgencyBloc will deliver meaningful benefits to both companies' customers and partners. With AgencyBloc's world-class service and support capabilities, resources to invest, and a vision of developing industry leading solutions, this will result in more advanced and innovative offerings to support the combined customer base as they grow and manage their agency.
"We have seen how well the AgencyBloc team serves their customers, and it is exciting to join forces in our shared mission to help insurance agencies grow and manage their business. We are thrilled to be part of the team and for all that we will accomplish together."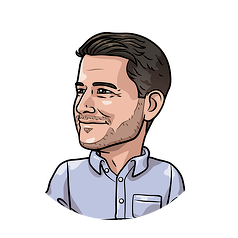 – Clu Connors, CEO, Radius
"Radius has developed an innovative solution to help brokers grow their business. This acquisition reflects our commitment to assist our broker clients with growing their business. We are thrilled to work with the Radius team and continue to build on our momentum in the industry."

 – Adam Lewis, CEO, AgencyBloc